Some Jersey Justice ? --
Maybe Burzichelli will call for a boycott of soft pretzels from South Phila. once they extend PHL 17-35 and start launching 40,000 jets a year over his head in Paulsboro, NJ.
Stephen Donato
www.phl-caw.org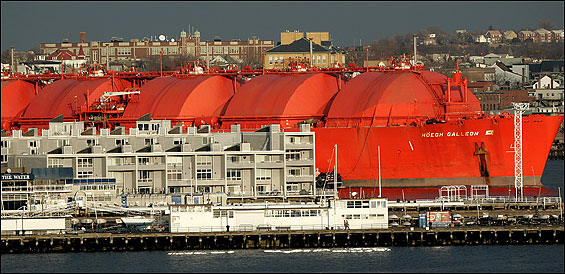 Lawmakers: Del. needs 'reality check'
Today's Sunbeam, NJ - Sunday, February 27, 2005
I did receive the letter and am reviewing it further," Wallace, a New Jersey DRBA commissioner said Saturday. "I share the concerns of the legislators. The (Delaware) law is archaic, inappropriate and unjust."
SALEM -- Angered by a Delaware ruling blocking a proposed $500 million liquefied natural gas terminal in New Jersey, an action possible because of a centuries-old border law, three area lawmakers are asking the new chairman of the Delaware River and Bay Authority to block any of the agency's projects that would benefit the First State.
"As the head of a pivotal bi-state economic-development agency that serves both Delaware and New Jersey, you can deliver a reality check that Delaware officials would be remiss to ignore," wrote state Sen. Stephen Sweeney and Assemblymen John Burzichelli and Douglas Fisher, all D-3rd Dist., in a letter Friday to DRBA Chairman Dr. Warren Wallace.
Is this Amerika?
Macon Telegraph, GA - Sunday, February 27, 2005
My government is starting to scare me to death. No, this is not about Republicans or Democrats. Politicians of both ilks scare me equally when it comes to taking away something that is mine or invading my privacy. It's bad enough law enforcement, using provisions in the Patriot Act, can do a "sneak and peek" investigation inside my home without telling me. They can watch where I go on the Internet; how I spend my money and track which books I read.
Smells like FAA EIS process... Feds assert control over LNG terminal siting
Found this news article over the weekend. FERC must be taking lessons from FAA on how to permit controversial projects....
Editorial | A Liquefied Natural Gas Terminal
'
: